Hai, hari ini Gifta mau post tentang penyanyi-penyanyi baru yang suaranya enak dan lagunya juga bagus-bagus! Buat kalian yang suka dengerin lagu atau nyanyi, wajib baca post inii!
1. Zara Larsson
Ini adalah penyanyi favorit Gifta! Lagunya enak-enak dan sering featuring sama penyanyi atau band lain. Lagu nya yang pertama kali Gifta dengerin itu Uncover lewat prambors radio 😂😂 Terus lagu lainnya yang juga muncul di prambors itu Lush Life. Dan 3 minggu lalu, Zara nyanyi Symphony, featuring sama Clean Bandit! Lagunya Gifta dengerin berkali-kali, hehe...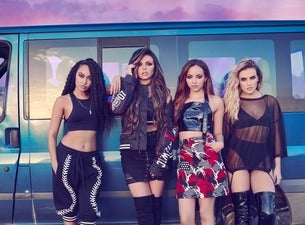 Group perempuan ini mulai aktif tahun 2011, ini juga favorit Gifta!

Mereka dibentuk secara ekslusif untuk acara

The X Factor

musim kedelapan dimana mereka menjadi grup pertama yang memenangkan acara tersebut dalam 8 tahun sejarah acara tersebut. Lagu yang pertama Gifta dengar dari Little Mix itu Black Magic. Terus Little Mix bikin banyak lagu setelahnya, dan semuanya enak. Baru-baru ini, Little Mix mengeluarkan Touch dan No More Sad Songs. Itu lagunya juga enak.
Penyanyi rambut merah (atau coklat ya?) ini lagunya juga lumayan. Lagunya yang pertama Gifta dengar itu Thinking Out Loud. Terus akhir-akhir ini keluar lagunya Shape of You dan Castle on The Hill. Itu lagunya enak lho....
Ini tuh sebenarnya duo gitu. Lagu pertamanya yang Gifta tahu itu.... kayaknya, sih, Don't Let Me Down. Udah lupa juga, hehe.... Terus mereka keluarin lagi, Closer dan Paris. Itu sering Gifta dengerin! Hehe... Yah, mau gimana lagi, lagunya enak sih!
Nah, sekian dulu! Beberapa kalimat ada yang copas dari mbak wikipedia. Gifta sih paling suka yang 2 di atas itu... Btw, ini udah Gifta tulis band cewe 1, band cowo 1, penyanyi cewe 1, penyanyi cowo 1. Lengkapp!